Our awesome features
Features for property owners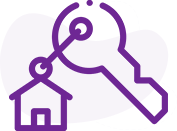 Easy Access
Organize all your properties at one place for better management.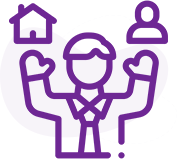 Easy Tenant Management
Manage all your tenants information at one place. Get easy access to tenant information.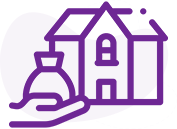 Rent Management
Organize your rents at one place. Easy to store the rent information for your property at one place.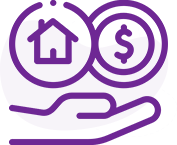 Expense Management
Manage expenses at one place. Easy to add and edit expenses against your property at one place.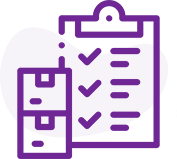 Files Management
Organize all your important documents related to your properties at one place. Easy upload and download options available.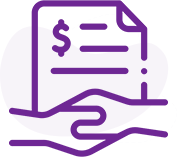 Easy to use
Our portal is very simple to use and yet very efficient.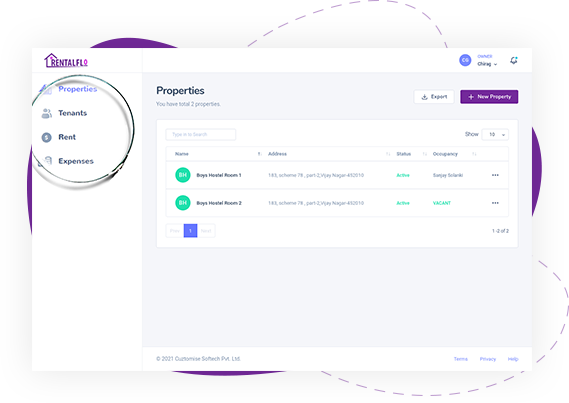 Manage your Rental Property.
Organize your properties in more efficient manner. This will help you generate more revenues from your properties and you can easily add more properties to your rental income.
Free Signup
Manage properties remotely
Manage your properties from remote location. Assign caretakers to your property and see the real time updates regarding your properties.
Still have questions?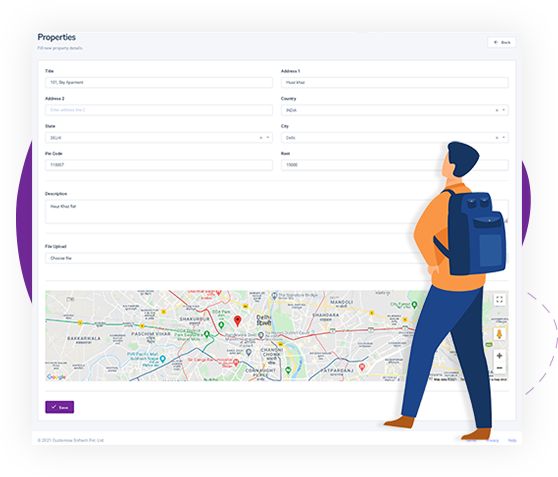 F.A.Q
Frequently Asked Questions
It is completely free. Yes you read it right, there is no fees and charges for the subscription. It is free and will be free for ever.
If you have multiple rental properties, it is difficult to manage the information of property and tenants at one place. This portal will make sure that information is at finger tips.
The portal provide lot of features which are not possible with excel sheets. For example you may use the portal to upload the images and documents of properties and tenants.
Your data is completely safe with us. We will not share your property data with everyone, nor we will we will use it for our use. The data belongs to you and will remain your property.
You may add any number of properties on the portal. There is no limitation to it.
You may discontinue using our portal anytime. All our reports are available for download and you may export your data before you discontinue, otherwise you may loose your data.
Yes caretakers and tenants can login in portal too. Caretakers and tenants can see the property they are assigned to.
You may write to us anytime at hello@rentalflo.com with any of your doubts or suggestions. We will try to get back you as soon as possible.
Testimonials
What they are saying about us
I am using rentalflo.com for last 2 months and it has saved lot of my time.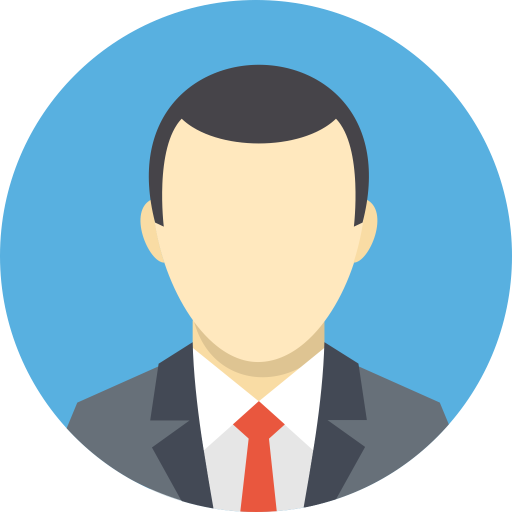 Rohit Khare
Indore,MP
RentalFlo is making my property management easy. I can track the rents of my tenants easily with this portal.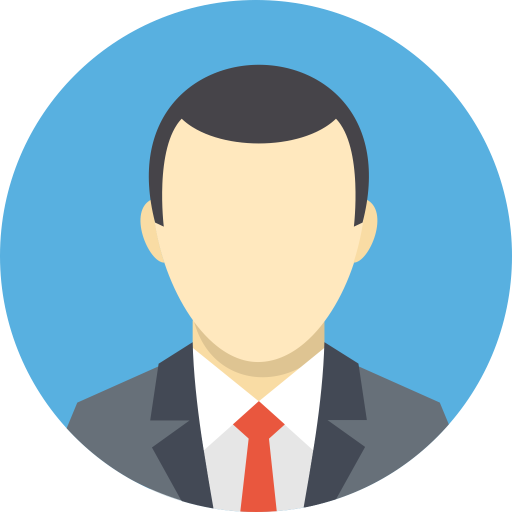 Anil Jain
Pune, MH
Thanks to rentalflo.com, I manage the tenants information and property information at one place and in structured way.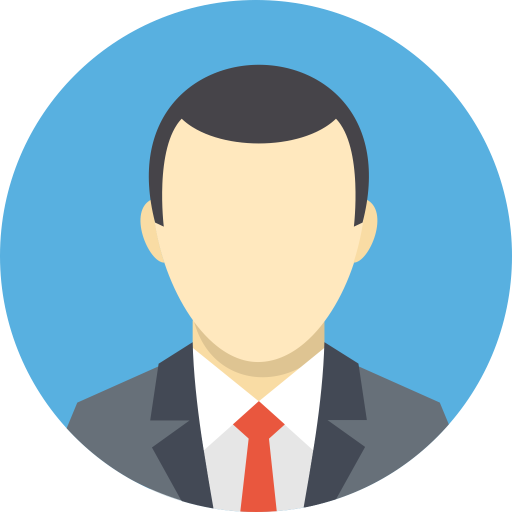 Harsh Ruthia
Indore, MP
Contact Us
Need help? Please feel free to contact us.